Is Email Marketing Still A Good Tool For Generating Leads/Sales?
For an email marketing campaign to be successful, you will need three things: (1) Good delivery rate, (2) Good open rate, (3) High CTR (Click Through Rate).
Updated:
I get this question almost on a daily basis, every time I talk about email marketing someone will think this is some kind of old technique from the 90s as if I was talking about sending postcards.
Email still one of the most powerful tools for customer acquisition today.
Worldwide email use continues to grow at a healthy pace. In 2015, the number of worldwide email users was nearly 2.6 billion.
By the end of 2019, this number will increase to over 2.9 billion. Over one-third of the worldwide population will be using email.
Email is an essential tool for any kind of business and is definitely NOT DEAD nor it will be in coming years.
Every day, more than 200 billion emails are sent.
With email marketing you can reach a large base of your leads at the same time, sending cold automated emails to a large number of relevant buyers will always result in some conversion if the email sent is engaging for your customers.
Just sending plain emails is not enough, your email must be pleasing to the eyes of the viewer and must have a link to a relevant landing page so that your lead can further proceed with your company if he/she is interested in your product.
For an email marketing campaign to be successful, you will need three things:
(1) Good delivery rate
(2) Good open rate
(3) High CTR (Click Through Rate).
The delivery rate should be over 90%, which means, most of the emails you sent to the list didn't bounce back.
Usually when you use email scrappers or buy email lists, if these lists are not properly cleaned up a big chunk of them will be fake emails or addresses that only receive spam (which automatically blacklists your email).
The open rate should be around 30%-70% depending on how engaged is your audience and how you built your list.
This can be improved by.
(a) Sending interesting emails to your audience,
(b) not sending too many emails in the same week or too many offers, and
(c) focusing on having an excellent subject line that triggers emotions.
Email frequency is a very important factor.
It's good to keep your subscribers 'hooked' but do not overdo it.
More than 50 percent of people who unsubscribe from an email list state as the primary reason it that they got too many emails too often.
There is no consensus in the marketing community regarding this issue, once or twice a week is a good limit to have, more than that may get you into their spam box.
What I usually do with emails that I receive too often, but I don't want to send them to the spam is to create an email filter.
This filter which basically includes: "Skip the inbox" "Mark as Unread" "Add to category X", then maybe once a month I go and open the category I created for those emails and open 1 or 2 that I found interesting (Out of 15-30 I got that month from them).
Finally, the CTR should be between 1%-10% on average, it really depends on the industry, sometimes it can go up to 40%, this is the number of people that opened the emails and clicked a link.
Aside from improving the email template, your CTR should be improved by improving your copywriting.
As obvious as it sounds, give the reader good enough to check out the link, then will be more likely to click it.
And yes, also have a big & button that will solve their problems.
Software as Service businesses and bloggers often use content email marketing strategy more than other strategies.
They create a piece of content (e.g., report, infographic, video, article) and tell people about it with an email. Or the emails might be content-rich on their own.
Some of the content is available publicly (e.g., blog articles), but some content should be behind an "information wall."
The information wall works just like a "pay wall" except it doesn't require a monetary payment, but instead it asks for information from the visitor.
The simplest information wall is an email opt-in form that requires people to join the list to get the content.
But if you want to make the most of this email marketing strategy, an opt-in form shouldn't be the only tactic.
Example:
You could ask people to share a link in social media before getting access to it.
You can ask for more information about them (e.g., specific interests or their company's size).
That additional information gives you a better chance to tailor your email marketing to match what they're most interested in.
Whatever gives you a better chance to convert them into customers. Do it.
Content email marketing is a great tool that you should learn to use regardless of what kind of a business you run.
When you use it well, people will start to see you as a trusted source, which makes them more likely to buy what you sell.
But you shouldn't stick to just content. You should also make offers—and build relationships with the people on your list.
Build a relationship with your subscribers
For many businesses, building a relationship with their leads is the primary reason for sending any emails.
That said, very few marketers rely solely on this email marketing strategy. But some trust it more than is healthy for their businesses.
You could think that you build relationships automatically if you make offers and provide useful content (the previous email marketing strategies).
To some extent that's true. But it's not all there is to this strategy.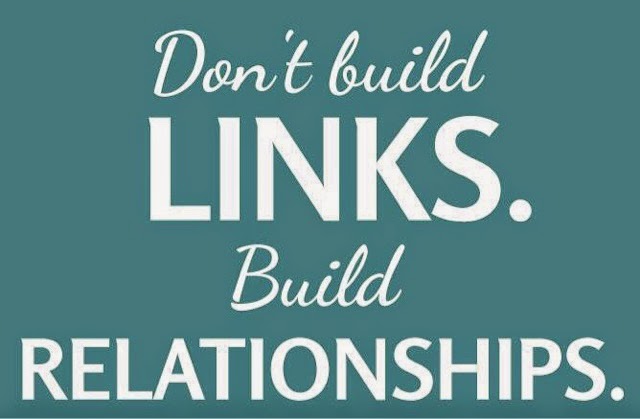 For example, you can ask your subscribers to reply to your emails or ask them to fill a survey.
And you can tell what's going on in your life or about your personal beliefs and opinions to create a stronger emotional connection.
Note that whenever you share an opinion or belief, you need to be willing to distance everyone who has an opposing view.
Most people don't mind if you don't share their worldviews, but some do. So, talking about things that don't directly relate to your business is always a risk.
Unless you want to play with fire, avoid dipping into politics, religion, sexuality, and other topics where many people have fundamentalist views.
If, however, you know that most of your audience shares your opinion on a topic that's important to them, you can instantly seem more trustworthy by pointing it out because people trust people who are similar to them.
Marketers need to make sure that emails can be read on mobile devices. 
Remember, the first line of the email is what shows up as the preview on smartphones. For this reason, you should put your most important message first for a well-crafted call to action.
Even the best targeted and most well-timed emails won't do a lot of good if they aren't well crafted.
A well-organized, well-formatted, well-tested email is the only way you'll see success from your campaigns.
A strong subject line and preheader (what users preview before opening the email) is important.
Keep in mind that you only have 3-4 seconds to grab a reader's attention before you lose them—this is where you'll capture them. Subject lines should be 50 characters or less.
Personalize your emails as much as possible, such as by using a reader's name.
Keep your layout clean and easy to navigate; too much clutter and a user will click away.
---
Post Summary:
For an email marketing campaign to be successful, you will need three things: (1) Good delivery rate, (2) Good open rate, (3) High CTR (Click Through Rate).
The open rate should be around 30%-70% depending on how engaged is your audience how you built your list.
Don't talk about things that don't directly relate to your business, remain in the same subject related to your product or service.
Make sure your emails adapt to any screen size, it's called "HTML responsive design" and it has been around for a while already, so use it!
[su_box title="Email Marketing Bonus!" box_color="#313969″]Download our FREE Email Marketing Training Guide; we have some great Email Marketing strategies for you. [/su_box]