How To Buy Targeted Email Lists (B2B/B2C & Low Bounce Rate)?
The only marketing experts that recommend buying email lists are those who sell them.
Updated:
I receive a huge number of requests from people asking "How can I buy a targeted email list of businesses from USA?
Other times they simply ask: Do I really need to buy email lists? and if yes; then which is the most reliable source?"
Similar questions look like:
What is the best website to buy email lists?
Which is the best site to buy [INSERT NICHE] email list?
Where can I buy an email list for a specific demographic?
Do companies still buy email lists?
What is the best website to buy B2B email lists?
Where can I buy an email list of [INSERT NICHE]?
What companies that sell email lists have a good track record?
Without going any further:
Buying lists is a very bad strategy to get subscribers.
I don't trust the quality of mailing lists built by 3rd parties.
Why?
Because I already fell into the trap of buying those lists myself, heck, in the past I even used scrappers to gather emails from forums, social networks, and other sites (something of which I'm not proud off)
I was so obsessed with that strategy that I became an expert in cleaning email lists.
Infact, I was able to turn a 100K garbage email list into a 5K very "usable" list by a combination of keyword cleaning and email verification software.
Guess what? I a lot of effort, tie and money that could be actually be used for the same purpose in the right way, which is building a list from scratch.
It is better for you and your brand to build your own mailing list even if you have to start from scratch.
Yes you will easily find lists sellers on Fiverr or supposedly reliable companies that spam the hell out of Quora.
However, they suffer from being resold too often and full of bad data.
The people don't know your brand or product and they aren't going to be very convinced based on an unsolicited e-mail.
Let's take a look at THREE problems that come from the great idea of buying an email list and mass sending emails.
1. Low Deliverability Rate. It goes like this: Someone is not expecting your email >> he gets your email >> he doesn't find it useful >> hits the spam button >> You're done.
Next email you send will end up in his inbox, that record will affect also other emails, especially if your email or IP ends up in a blacklist.
Most bought  lists include many addresses that are not valid. For example, expired domains with addresses that no longer exists.
2. Don't Compromise Your Brand. If people think you are a spammer, they will associate your brand with spamming; and I believe this is quite opposite to what you're trying to achieve.
If your spam rate is high, you not only compromise your reputation, but also the reputation of your Email Service Provider. And they don't like that much.
If you are using your own hosting with an email sender script they could terminate your contract for terms violation.
3. It is actually illegal to spam people in many countries: CAN-SPAM act (US), Bill-28 (Canada).
You might get away with this easily by spamming from countries without related laws or with low control (such as Russia, Ukraine, etc.).
But whether you get away or not, even if you are a pro-spammer and know how to use proxies, cheap domains, all the high tech tricks you will still waste valuable time that could produce better results (and be ethical).
Companies that sell these lists don't want you to know that you will most likely waste time, money and compromise your reputation.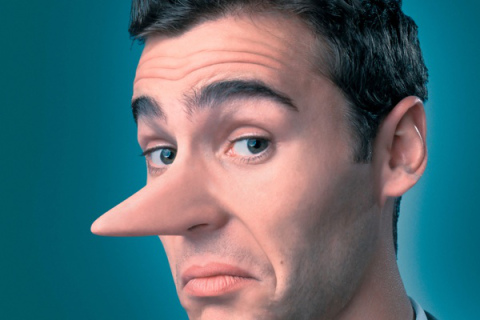 You would not believe there are so many sources to buy B2B database from internet that you cannot even count.
They might say things like:
"Buying a targeted email list is definitely an effective outbound lead generation tactic"
"We are a team with Industry experts with more thanks 10 years of experience."
"We provide opt-in data, we promise 90% accuracy on our data"
Blablabla
You will find:
False commitments, data accuracy not right, many duplicate contacts and basically the ROI on data purchase will go to waste.
So, what can you do instead?
This is a burning question for most entrepreneurs:
How to reach out to customers without spending much dollars?
Generally it depends on the customer segment(s) you are targeting.
Considering that you have decided that you have to do email marketing which is easy and cheap, here are some tips and requirements:
1) You need to use an email marketing software
Gmail, Yahoo, Hotmail are not meant to do that.
The cheapest way is to install a PHP script in your web-hosting and take advantage of that.
Lists of hosts and their email sending limits
I recommend for hosting: Site5, Hostgator & Bluehost
I don't recommend: Godaddy (not even for domains, use namecheap instead)
Now, as far as software for sending emails, you can buy an application on codecanyon: Here are some examples. 
Or you can use CMS components, for example, one I like a lot is Acymailing, which is for Joomla. I don't have any recommendation for WordPress, they all still bad even in 2017.
The problem with this cheap approach, it's that you will need to take care of contacting your hosting company or do your self the set up of MX records and other DNS settings to make sure your email is validated.
The more expensive approach, which could be cheap also if you do your research is to use a specialized email marketing tool:
I recommed Aweber, I find it very intuitive and easy to use.
If you want to take the game to the next level you can use Aweber Pro Tools which allows for further list segmentation.
Other good ones include. Mailchimp and many CRMs (customer relationship managers) such as SalesForce, Hubspot, etc.
How Do You Get Emails Into One Of These Softwares? Here are 7 tips:

#1. Add Opt-in Forms
Literally add these forms everywhere. If you don't have a website… build one.
-Sidebar newsletter widget
-Pop-up optin box
-Infobar opt-in
-Exit Splash Opt-in
Test many places, what at least have ONE so people can subscribe.
Create an easy-to-find, easy-to-use email signup page on your website. Your website is an essential tool for informing your customers about your business, but it's also one of the easiest ways to begin building an email list.
You can even have a dedicated subscribe page.
#2. Use Opt-in Content Offers
Give visitors a REASON to give you their email. This is also referred to as "clear Calls-to-Action (CTA)"
Free PDF, free software, free information, updated on X subject, whatever clicks with you.
Briefly tell users what they're signing up for — your company newsletter, periodic announcements of specials and deals, your recipe-a-week club, etc.
Incentivize everyone to provide email addresses. Offering consumers a reward for providing their email addresses (access to special discounts, free points in your loyalty program, etc.) isn't the only way to incentivize the email-collection process.
#3. Use Social Proof
People do things because other people do it. Yes, we are not as brilliant as we think. So if you have a way to show them that many people are receiving your emails, that will increase your opt-in rate.
Include the link to your signup form in your business' email signature.
#4. Collect Emails in unconventional ways
If you have a blog, turn those comments into another email list.
Gather emails in person. If you have a storefront or you regularly interact with customers in an office setting, you can solicit emails directly from the customer.
You can also collect emails when you participate in community events, expos, trade shows, or anywhere else your brand comes in contact with customers in the real world.
Finally, when you speak with customers on the phone, ask if they would like to provide an email for your list.
#5 Leverage social media to grow your email list.
If you've connected with consumers through social media, you've already captured their attention and positive energy, so they're predisposed to share their email address with you. You can offer a signup portal through your Facebook or LinkedIn pages, or use Twitter lead-generation cards.
#6 Give bouncebacks one more try.
No matter how good you think your email list is, inevitably you'll send to some email addresses that aren't valid — and you'll get a bounceback notice from your email server.
If those incorrect emails are tied to an actual customer account, send a postcard asking them to update their email address with you and offer a reward for doing so.
Don't let website visitors go without a plea.
#7 Watch your stats.
The software you choose will give you valuable insights into your subscribers behavior, how are they responding to your emails? What's the click rate? What's the open rate?
Are you doing A/B testing, for example, creating 2 identical emails, with two different titles.
Then email with title #1 to maybe 200 subscribers and then email with title #2 to another 200 subscribers.
If email one gets a 75% open rate while email 2 gets a 40% open rate, then you know you have a winner to send to the rest of the list without much compromise.
You also need to be able to segment it and refine it, so that you know your marketing message is reaching the right people at the right time.
If a subscriber never opens his emails, that will be on the stats, maybe it's time to let him go… but that's for another post. 🙂
---
Post Summary:
If you are thinking of starting your email marketing campaigns by buying an email list, your already began with the wrong foot.
The only marketing experts that recommend buying email lists are those who sell them.
You can significantly lower your email marketing software cost by using your current hosting and staying under their limits.
There are several strategies that you could use to grow your list: Have opt-in forms everywhere, collect emails in unconventional ways, leverage social media, and watch your stats!
[su_box title="Email Marketing Bonus!" box_color="#313969″]Download our FREE Email Marketing Training Guide; we have some great Email Marketing strategies for you. [/su_box]